Stars offers all services to customers worldwide.  We focus on creating long-lasting relationships built on satisfying customers' needs, no matter what the request.
We offer clients:
Custom Designed Apparel, Sourcing and Manufacturing
Custom Designed Promotional Products and Consumer Goods
Brand Name Retail Products
Brandable Promotional Goods and Apparel
Custom Printing and Custom Packaging
Fulfillment
Pick and Packing
Visit our "What We Do" page for more information on all that Stars offers!
Where in the World is Stars?  Look at our globe!
CHICAGO /// Our Chicago area office is the nerve center of Stars. Our management, logistics people, customer service, and finance team work diligently at bringing our clients the best possible value, customer service, and quality. They constantly coordinate with all of our other locations and it is this "teamwork" that allows us to succeed.
All domestic printing and packaging orders are processed through our Chicago office, as is fulfillment and pick & pack. Chicago also services clients with over 4000 name brand retail products from its warehouses.
UTAH /// Our Utah facilities ensure we secure the best relationships with factories throughout the world for our custom promotional and custom consumer products. Shipments overseas are made from the country of manufacture directly to the destination address. The Utah staff also ensures products for delivery in America are warehoused, quality assured, inventoried and drop shipped. Stars has offices throughout the world, also shown on our globe.
INTERNATIONAL /// Stars has offices in Asia which are in constant communication with both Chicago and Utah, and serve multiple functions overseas for sourcing, visiting factories, negotiating, checking quality of goods ordered and produced, and more. We have your back! You can rest assured that you will have company advocates on your side on the ground floor overseas throughout the production process. We are proud to deliver this promise to our customers and ensure each piece adheres to your set specifications for approval before leaving the factory. Our quality assurance procedures are second to none and we use well known world wide independent companies for quality assurance whenever specified to do so.
Our Process
We are very proud of our thorough process that ensures only the highest quality products are delivered to our clients!
Meet the Team
As shown above, we have teams of people in America and around the globe supporting all areas of our business.  Here are a few of the folks you'll be introduced to when you initially contact us!
Suzanne Roland, President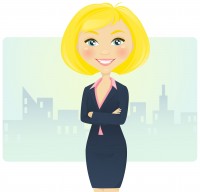 "Quality is not an act, it's a habit." -Aristotle
Suzanne Roland has had years of experience in both the retail and wholesale markets. Suzanne started her career handling merchandising and window design for a chain of women's apparel stores. She worked her way up and became vice-president of the chain before transitioning into the manufacturing and importing side of the business. This experience led her to start an embroidery and silk screening business that specialized in corporate apparel with a retail feel. In 2004 Suzanne became the President of Stars where she brings both apparel and premium goods to the end user. Suzanne works with her corporate clients for sales meetings, uniforming, safety awards, conferences or any other special events that may come up.
Gene Schaffer, Senior Vice President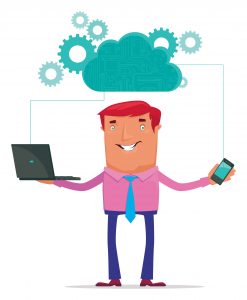 "Quality is never an accident, it is always a result of high intention, sincere effort, intelligent direction and skillful execution; it represents the wise choice of many alternatives." – William A. Foster
Gene Schaffer has devoted decades to achieving the highest quality in retail and manufacturing practices. Formerly, Gene owned a chain of 44 women's retail apparel stores. After selling his chain of retail stores, he entered the manufacturing and importing side of the apparel business, where he served as the Sales Manager for an international private label apparel company. Gene helped initiate, with management, a new business model for the company, adding custom designed and branded quality apparel to offer to resellers, with large type corporate accounts as customers, in addition to the existing retail and private label brand business they had. Stars was born in 2004 when Gene saw the need for sourcing quality manufacturing and delivery, of custom designed promotional items and consumer products. He recognized corporate America and retail chains desired these type items too. Sourcing this type product and building this business became a major and successful endeavor. Together with custom apparel, Stars offers a total solution to their customer's many needs. Stars has continued to grow to new heights with each passing year and Gene is full of excitement about serving each of his clients, devoting all of his time to its efforts beginning in 2008.
Vern Bumgartner, Director of New Client Development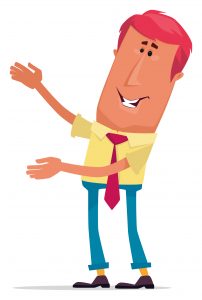 "Persistence is the twin sister of excellence. One is a matter of quality; the other, a matter of time." -Anonymous
Vern Bumgartner has 25 years of experience servicing Chicago's largest marketing agencies, award winning design artists, national department store chains and fast food chains with print and display solutions.  As the Vice President of New Customer Development, Vern is at the forefront of creating partnerships with corporations, agencies and motivated individuals looking to produce impactful customized merchandise and private-labeled products. Vern is a visionary and a strategist whose innovative tactics always brings forth the best results for clients.  This year Vern is most excited to introduce Stars newest Partners stocking brandable In stock goods, promotional product and Name Brand items, along with the custom apparel to all customers.
Bobby Garber, Senior Sales Associate
Bobbi served as a store manager for a high profile retail apparel chain of stores until 2005. She has worked with various corporate and retail accounts, providing expertise in the selection of branded merchandise and has over 20 years of experience doing this. In 2005 Bobbi joined Stars, Bobbi has travelled extensively around the country working with her clients. Stars has benefited greatly from Bobbi's knowledge base and of course, so have her clients.  By adding promotional products and consumer products, both stock and custom, to her working knowledge base, Bobbi has been instrumental in Stars growth and is a favorite of her customers.
Jeffrey Garber, Senior Sales Associate
Jeffrey was vice president of a successful retail firm until 2004. With over 25 years of experience in his company, he gained expertise beyond most. In 2004 Jeffrey joined Stars, specializing in opening and servicing accounts with both custom apparel and custom promotional product and consumer product, traveling both in America and overseas very frequently. Jeff traveled to meet with factories providing necessary product, initiating new relationships, negotiating, checking on quality assurance, sourcing and performing many other functions important to Stars He now has an excellent knowledge base in apparel, promotional product and consumer product, both stocked in America and custom designed. Jeffrey has found proper solutions in his areas of expertise for every size business, including many corporations in the Fortune 1000. He has truly been an important "cog" in the growth of Stars.
Worldwide Staff and Support
We would love to show and/or write about all the other people in America and far off countries  where they visit or have offices that we have mostly pointed to on our "globe", in our employ, who work every day to bring to you exactly what you want, specializing in their duties, but they are too numerous to do so. So to them we offer a big "THANK YOU" and we know how valuable in being certain our "Process, Sourcing, Quality Assurance, Logistics and more are met and worked on in a vigorous manner, to ensure you receive what you exactly desire.